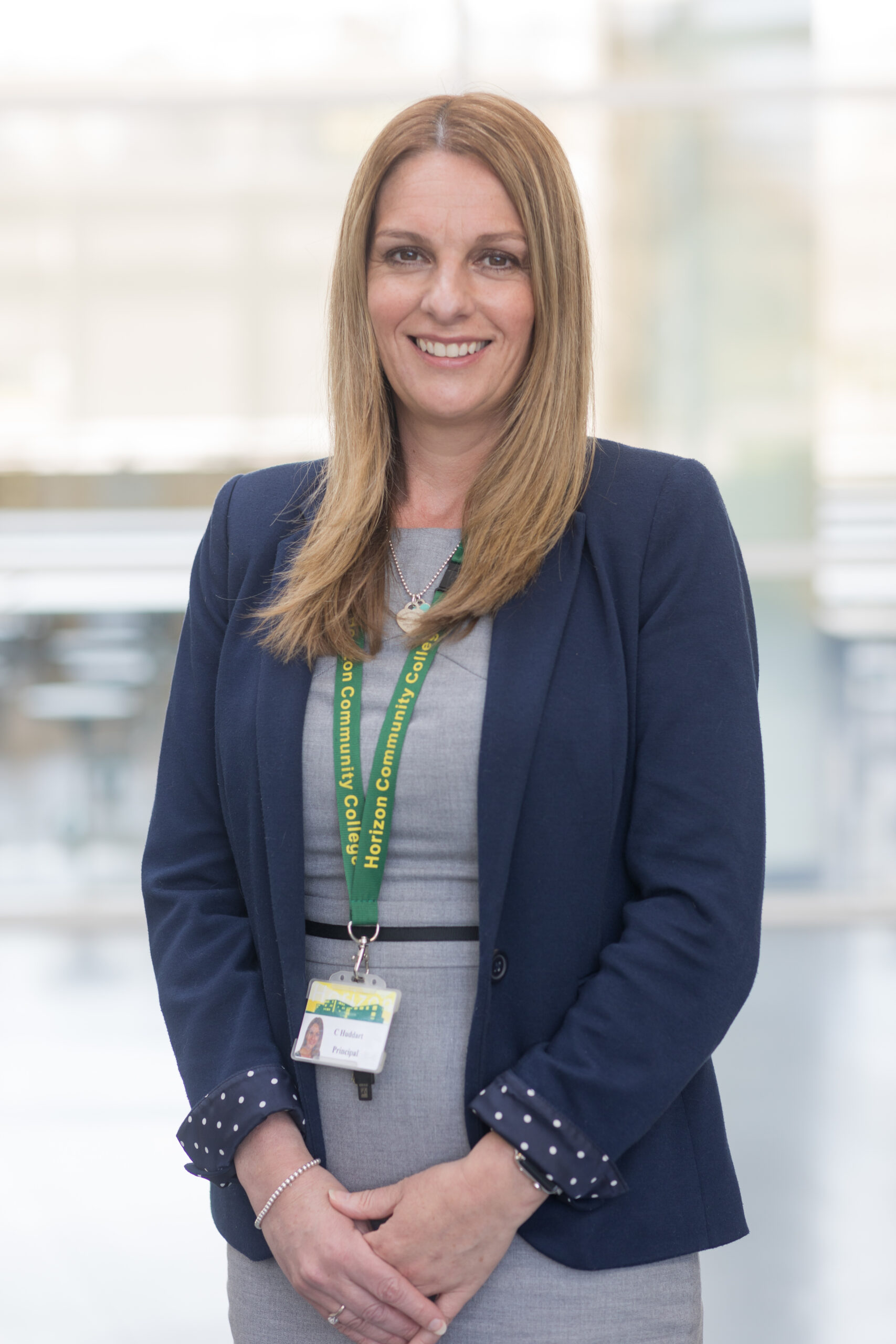 On behalf of the entire College community (staff, students and governors) I would like to take this opportunity to welcome you to Horizon Community College.
Choosing the right secondary school for your child is a very important decision.
The aim of our website is to give you a flavour of our College and to provide you with as much information as we can, so that you are able to make an informed decision and be sure that your child will thrive during the next stage of their education.
Horizon Community College is an oversubscribed 11-16 school with 2000 students. There are 400 student places available in each year group.
We have clearly defined aims and values:
School Ready; Work Ready; Life Ready.
What this means is that our curriculum and culture
· aims to challenge every learner, in every lesson, every day
· develops the character and skill set of all, through the belief that we are 'Positive Role Models'
· ensures opportunities for all through our personal development and Careers and Enterprise programmes
Horizon has now been part of the local community for eight years. During this time, we have worked incredibly hard to build positive, purposeful relationships with parents and to ensure our students leave us both 'work ready' and 'life ready'. We are incredibly student-centered and believe in 'opportunities for all'. We offer an ambitious curriculum and ensure our students are able to study a wide variety of subjects, both academic and practical, so as to support the dreams of every learner.
I hope that you are keen to become part of our community.
Kind Regards
Mrs Huddart
Principal

Uniform Requirements 2021/2022
Extra Curricular Activities
Horizon HeadStart Newsletter 1
Horizon Headstart Newsletter 2