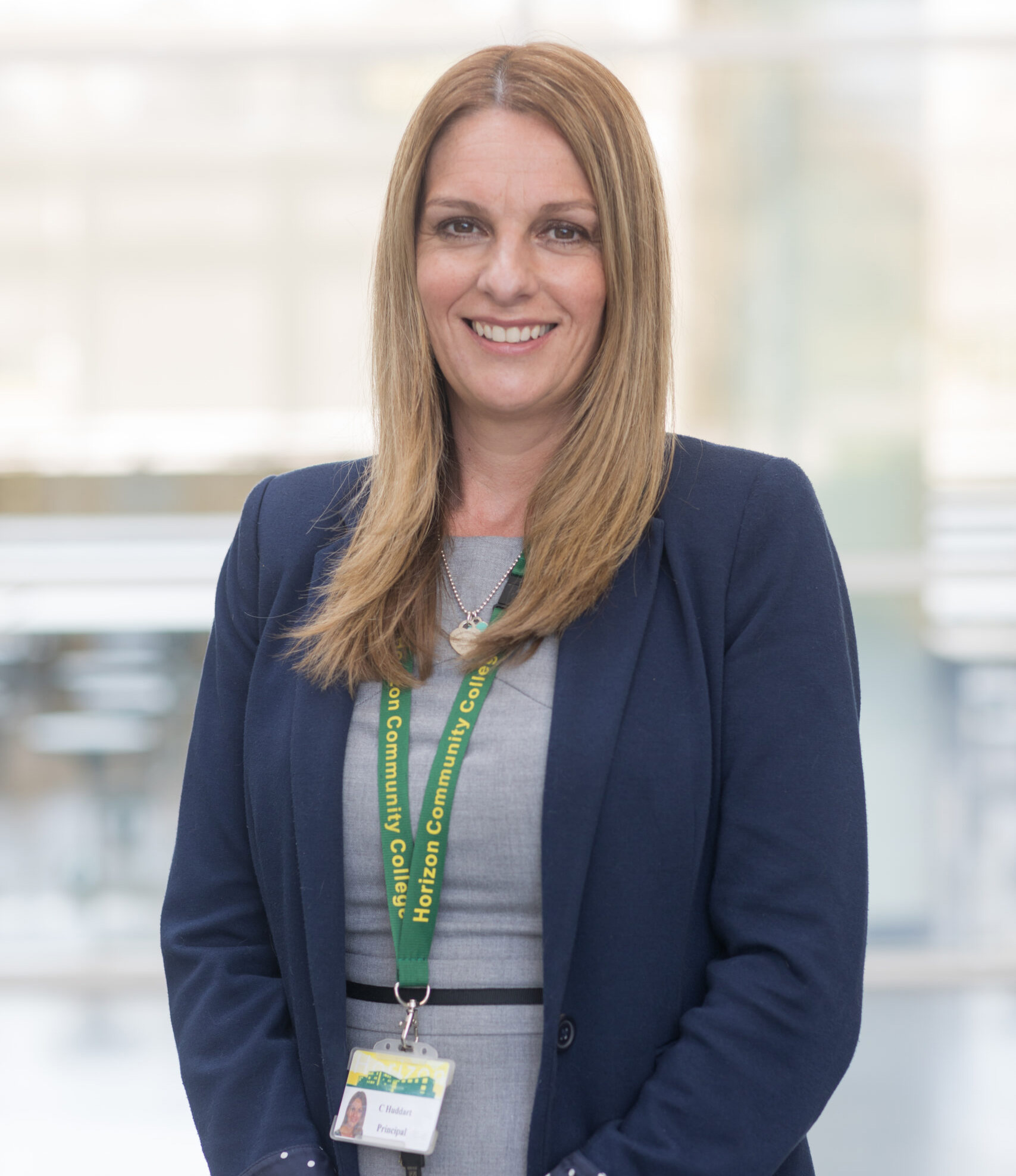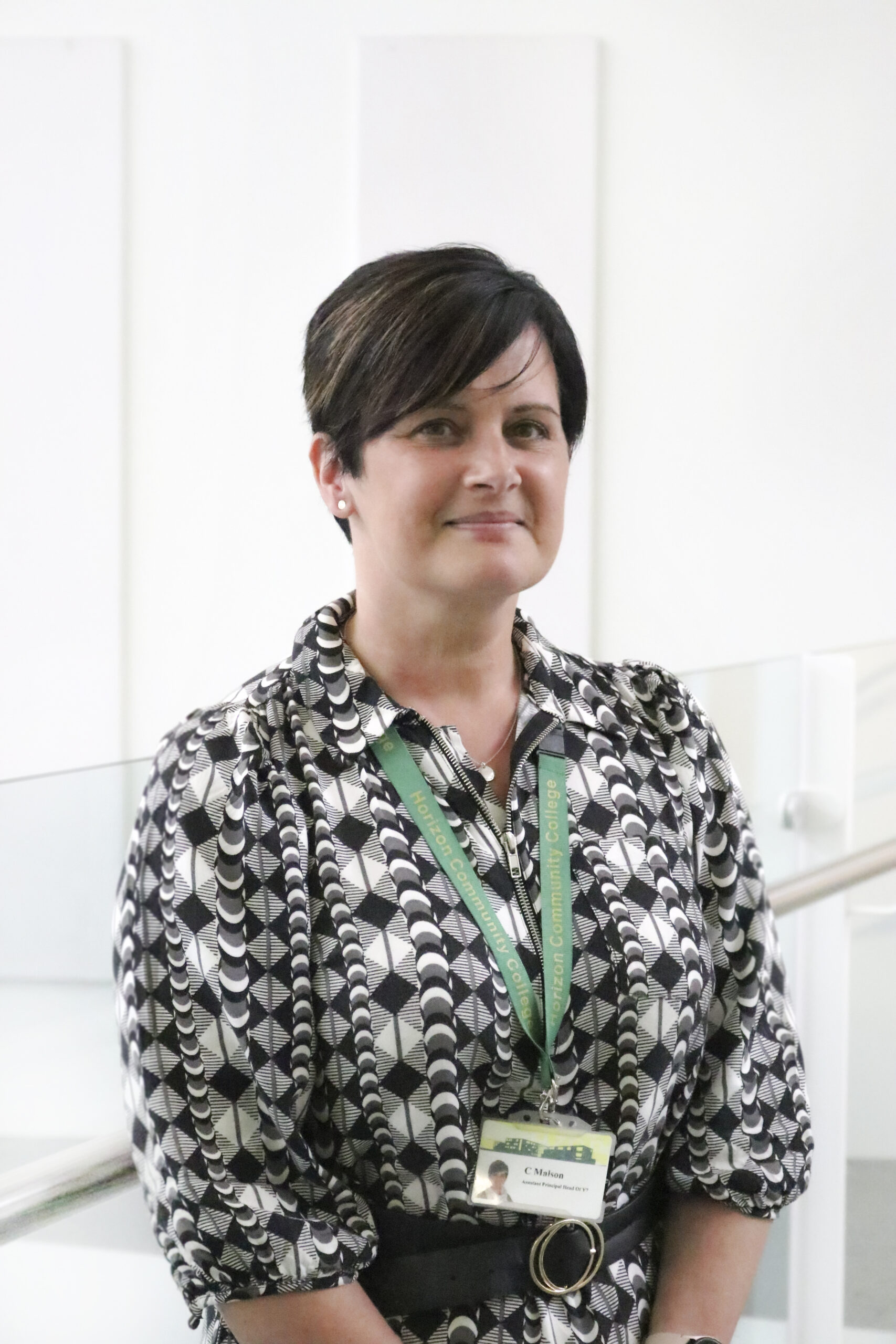 Assistant Principal
Head of Lower School
Choosing Horizon Community College as the number one preference for your child means that they will:
• Access the best in terms of teaching, facilities, and curriculum;
• Succeed academically by being challenged in every lesson, every day;
• Become positive role models, ready to make the best of the opportunities society has to offer.
At Horizon, we will provide the following for your child:
• 100 state-of-the-art learning spaces;
• An average class size of 25 students;
• Subject-specific facilities, including 3 Art studios, 10 IT suites, 5 Performing Arts spaces, a whole block dedicated to Physical Education and our Horizon Theatre;
• A wider curriculum offer of Citizenship, Art, Engineering, Food, Graphics, Textiles, Dance, Drama, Music and Computing for all Key Stage 3 students, as well as the core subject curriculum of English, Maths, Science, Geography, History, Languages, Religious Education and PE;
• Expert subject-specialist teaching across all departments;
• A dedicated School Team for Year 7 with 17 staff (including form tutors) responsible for excellent pastoral care;
• A dedicated Year 7 section of the College, separate lunchtimes and bus services;
• A Year 7 Careers Curriculum and Personal Development passport, designed to support students' wider education, inspire future aspirations and develop their cultural literacy;
• Extra-curricular opportunities including championship-winning Sports teams and Performing Arts groups, the Duke of Edinburgh Award, STEM club and 7 6 Enterprise project.
Horizon Transition Journey 2022 - The Class of 2027
Our Welcome Booklet to Parent/Carer and a separate Welcome Booklet to Y6 Students is sent to all families on the day of placement to share a warm welcome to Horizon. This booklet hopefully answers some key questions at this exciting time and provides a start to the communication between families and Horizon during the transition from primary school to secondary school.
We value the importance of communication, so keep an eye out for our welcome postcard, handwritten to each student to ensure we are keeping everyone informed.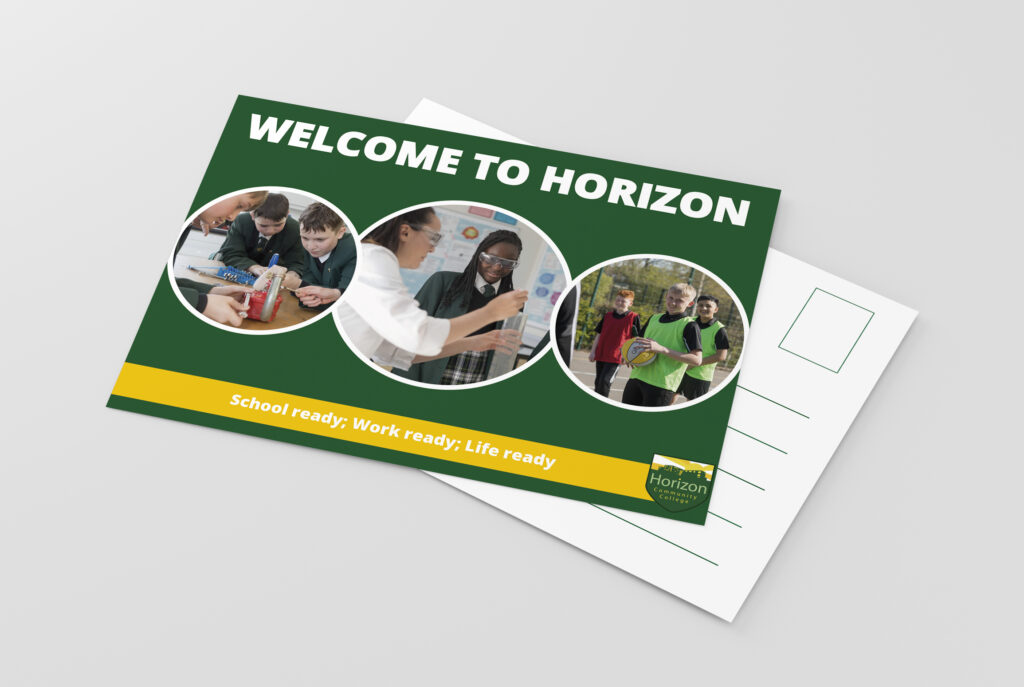 To ensure easy communication between families and Horizon we have a dedicated transition email inbox (transition@horizoncc.co.uk) which is monitored daily by Mrs Malson, Assistant Principal, Head of School for Y7 who will ensure a timely response to any of your queries.
Horizon's twitter feed (@horizon_cc) is updated daily with news from around the college and is a great way to experience life at Horizon. We will also post any transition information and share with primary schools who are also on twitter. Watch out for the #transition on our tweets!
Admission Form and Emails
We will email all families regularly over the next few months sharing news, introducing you to key members of staff, launching competitions and much more. We will use the email address that was used when families applied for their place in a secondary school. Our first email will include a link to our Admission Form. This form collects all important information about each student – emergency contacts, medical information etc – which is pivotal for us to ensure we can communicate with you effectively and keep your child safe whilst at Horizon.
Between April and the end of the summer term, Mrs Malson will be visiting Primary Schools to meet all Y6 students. Mrs Malson will be answering any questions students may have to ensure they feel ready and excited to start at Horizon. Mrs Malson will also speak to key members of staff at each Primary School to ensure we have a thorough understanding of each individual student to ensure the transition from primary to secondary school is a smooth experience for all.
Mrs Proud (SENDCo) and Mrs Booth (Safeguarding) will also be communicating with primary schools and visiting students to ensure all students have a familiar face who will be a key member of staff in their time at Horizon.
Parents Information Evening (Transition evening)
We were thrilled to see so many families attend our transition evening on the 8th June in our college theatre. Due to Covid it has been a long time since we have welcomed families into the college theatre so this felt like a really positive start to your child's journey at Horizon CC.
Below you will find the presentation that was recorded on the evening, for any families who were unable to attend or so you can refer back to the information shared.
Mrs Malson will be in college on Saturday am in June & July (dates tbc) to answer any questions or queries you may have. Simply come to our main reception where you will be met and welcomed into our reception area.
Transition Visit - Day 1: 8th or 11th July
We are excited to welcome all Y6 students to visit Horizon for a day in July. This day will be spent with their peers from their primary school and aims to give them a day, before the summer holidays, to visit Horizon and partake in various activities. Students are expected to wear their primary school uniform on this day. More details to follow.
| | |
| --- | --- |
| Friday 8th July | Monday 11th July |
| Worsbrough Common Primary | Summer Lane Primary |
| Wilthorpe Primary | Joseph Locke Primary |
| Ward Green Primary | Burton Road Primary |
| Shawlands Primary | Gawber Primary |
| Queens Road | Oakwell Rise (Doncaster Road Primary) |
| St Mary's CE Primary | Dodworth St John the Baptist CE VA Primary |
| Oakhill Primary Academy | Keresforth Primary |
| Silkstone Primary | Holy Rood Catholic Primary |
| Barugh Green | The Mill Primary Academy |
| St Helen's Primary Academy | Penistone St Johns  |
| Athersley South Primary | Cudworth Churchfield Primary School |
| Outwood Primary Academy Littleworth Grange | Hoyland Common Primary |
| Meadstead | Hunningley Primary |
| Sandhill Primary | Laithes Primary |
| Wellgate Primary School | The Forest Academy |
| Worsbrough Bank End Primary | Moorthorpe Primary School |
| Heaton Avenue Primary | Birkwood Primary |
|   | Cawthorne Church of England VC Primary School |
|   | Herringthorpe Junior School (Willow Tree Academy) |
|   | Wath Victoria |
Transition Visit – Day 2: 2nd September
On the 2nd September we welcome all students to experience their first full day as a Y7 student. This day is for Y7 students only. We look forward to welcoming all students through the college doors, wearing their Horizon uniform and ready for day 1 of their secondary experience.
Students will follow the Y7 day – meet their form tutor and form group in the morning, follow their Friday timetable, find their way around the college building, sample the dining facilities with a free lunch and experience their first Horizon lessons.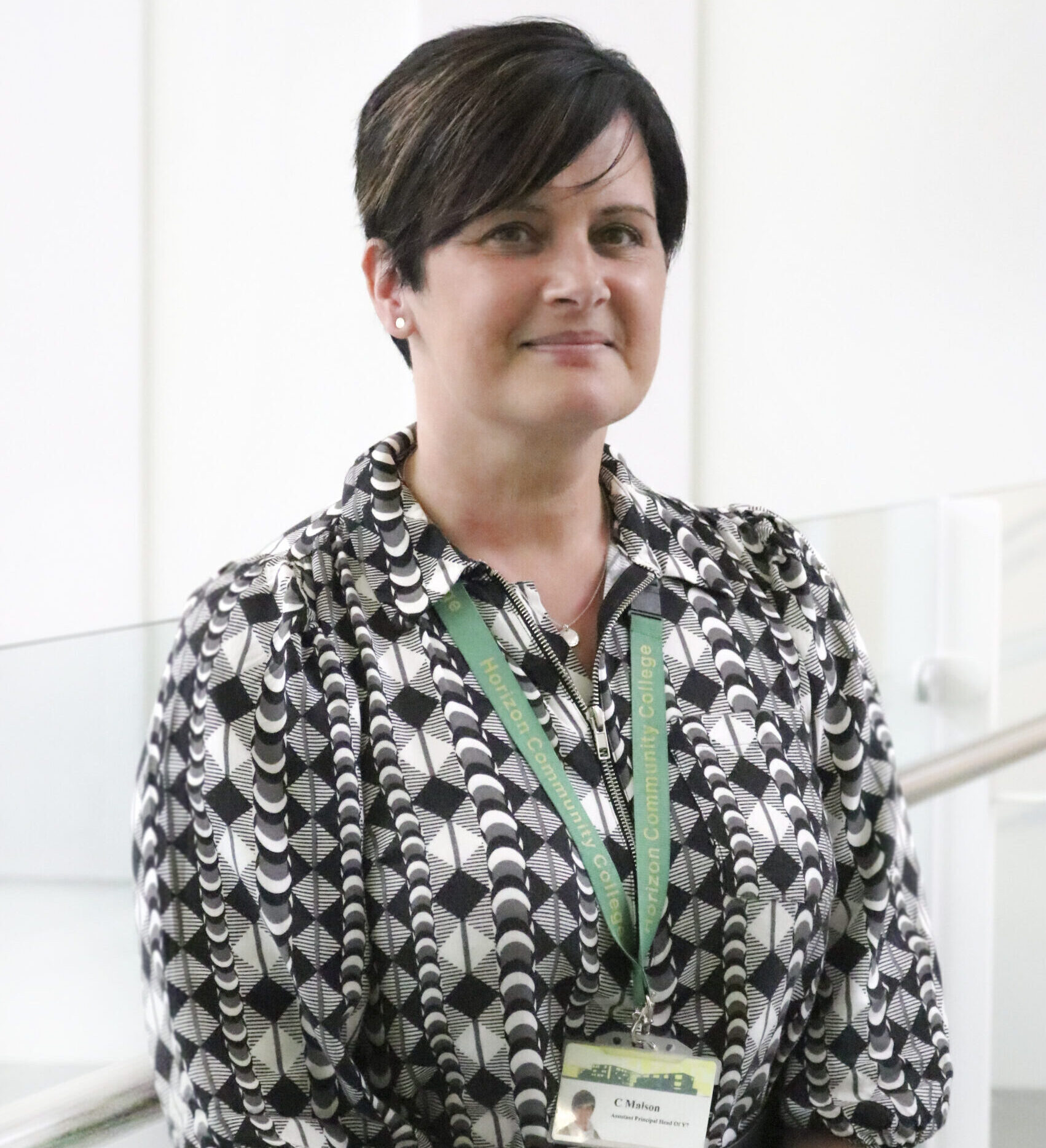 Assistant Principal
Head of Lower School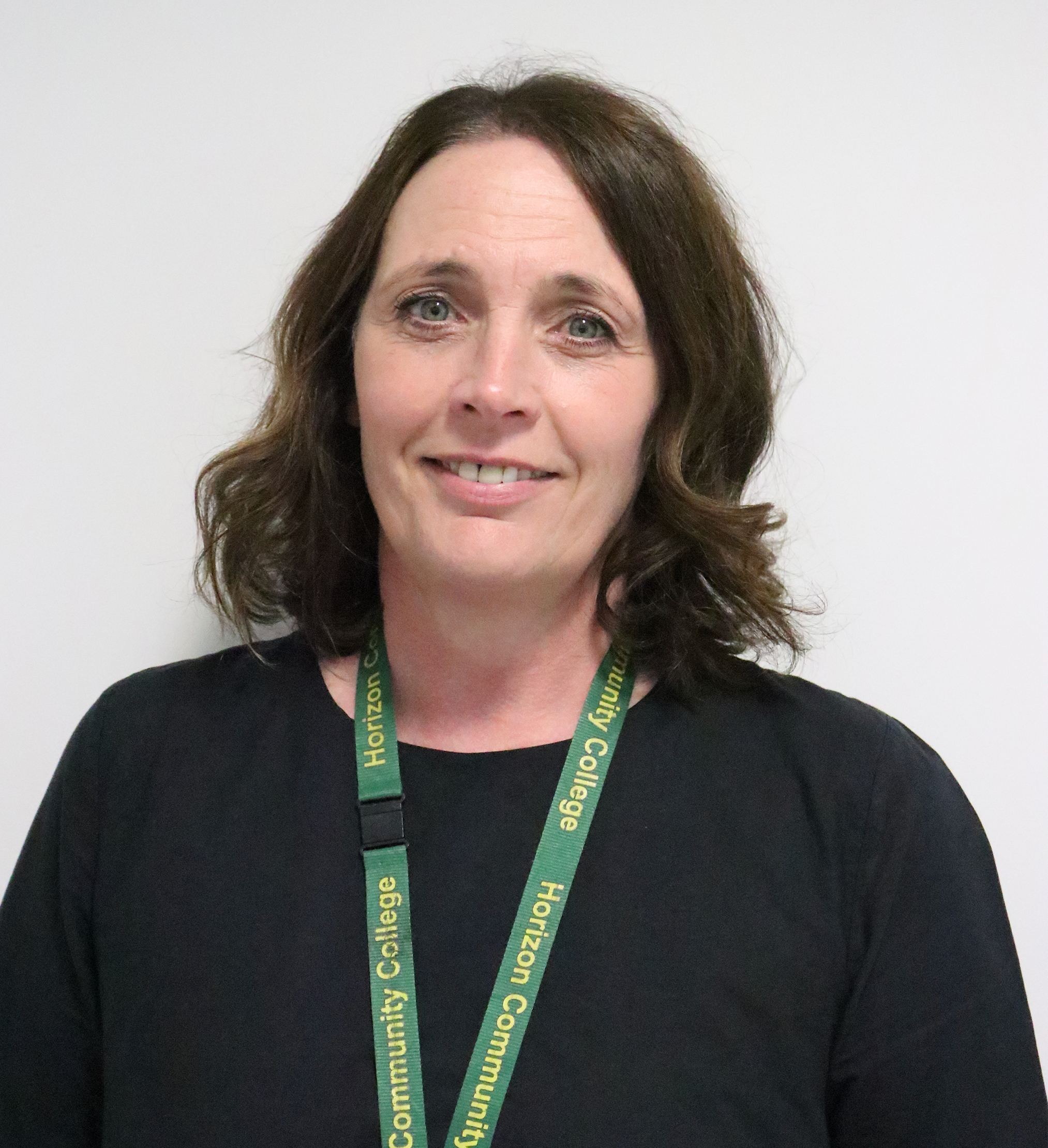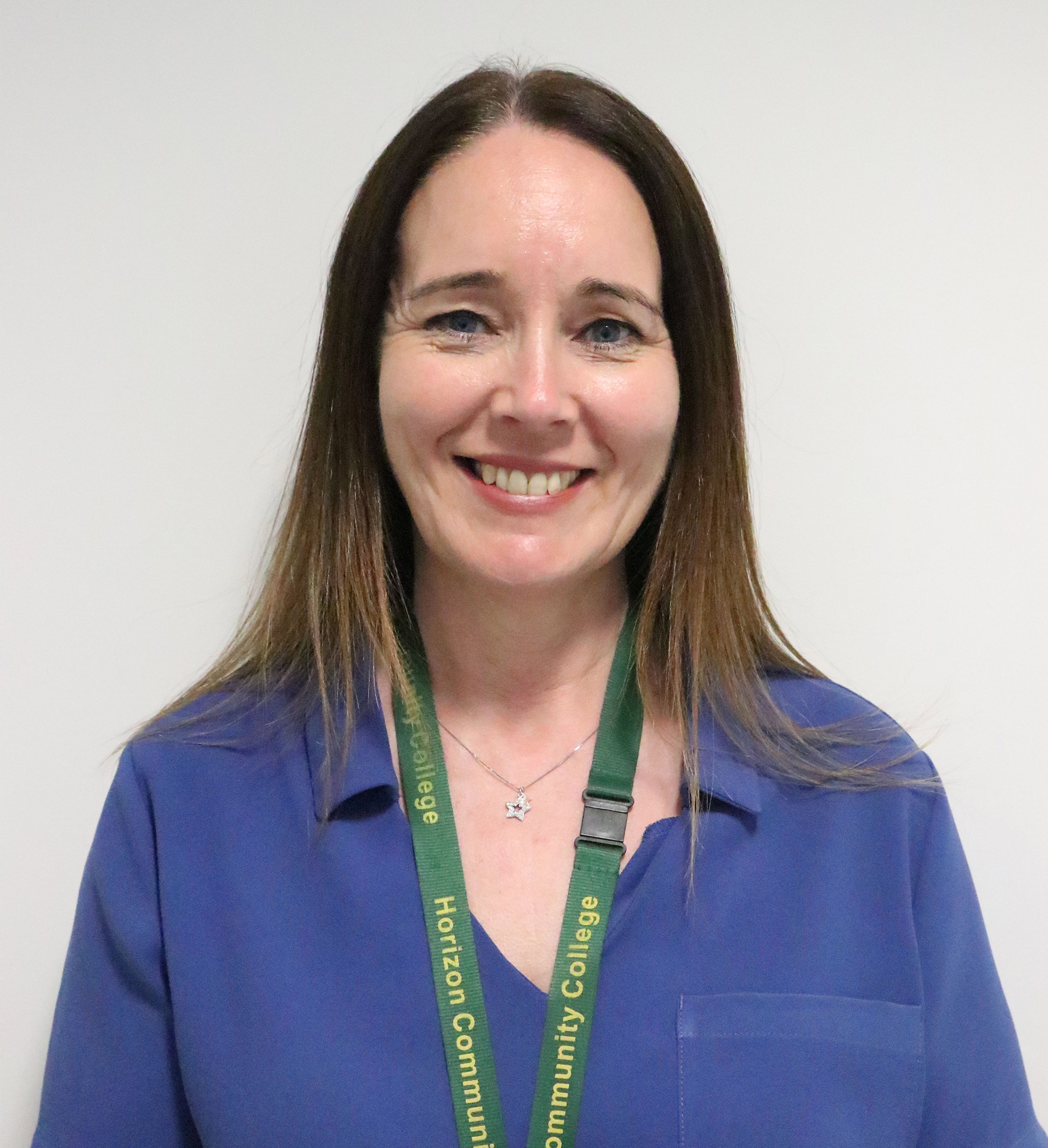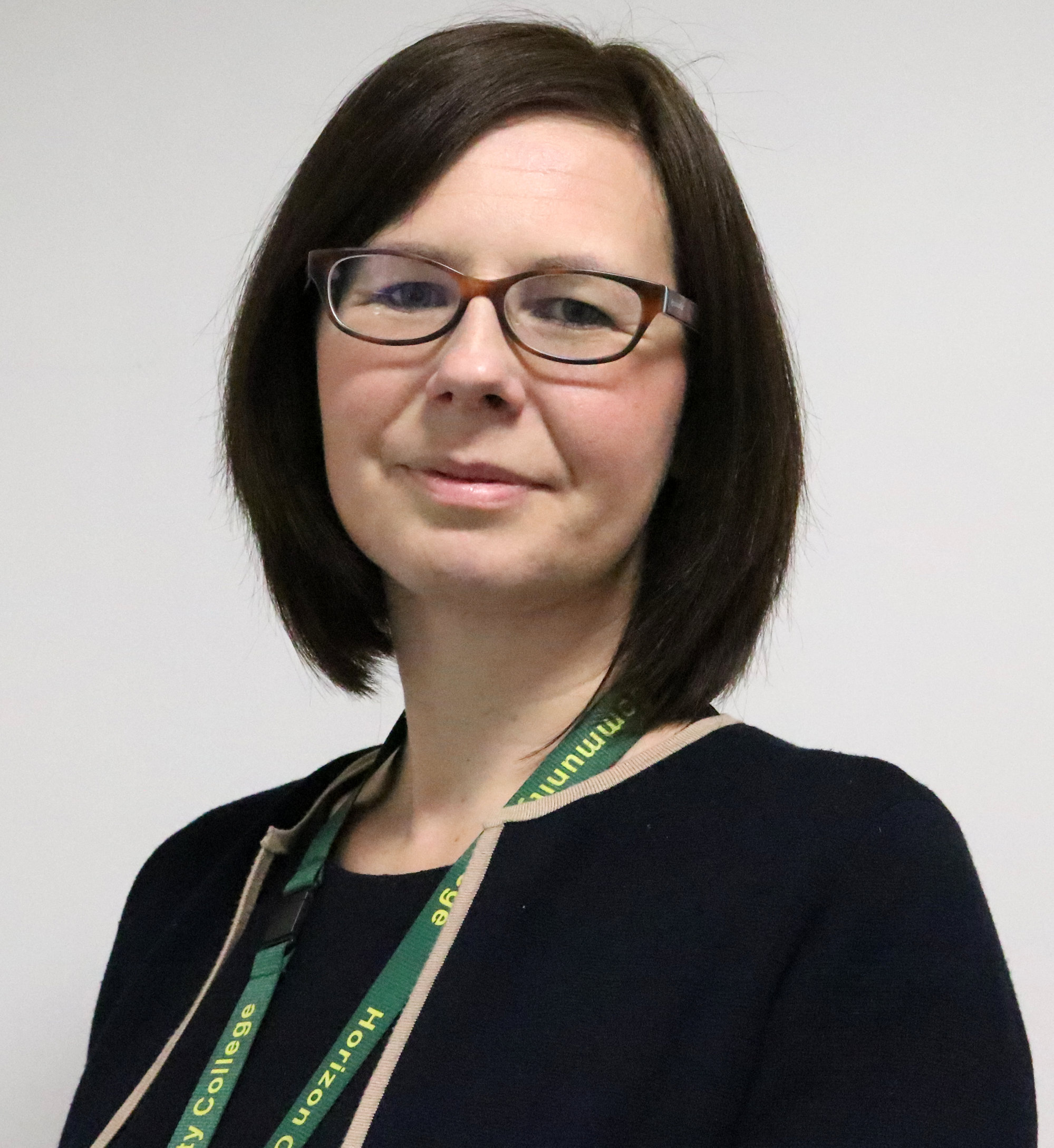 Assistant Principal
SENDCo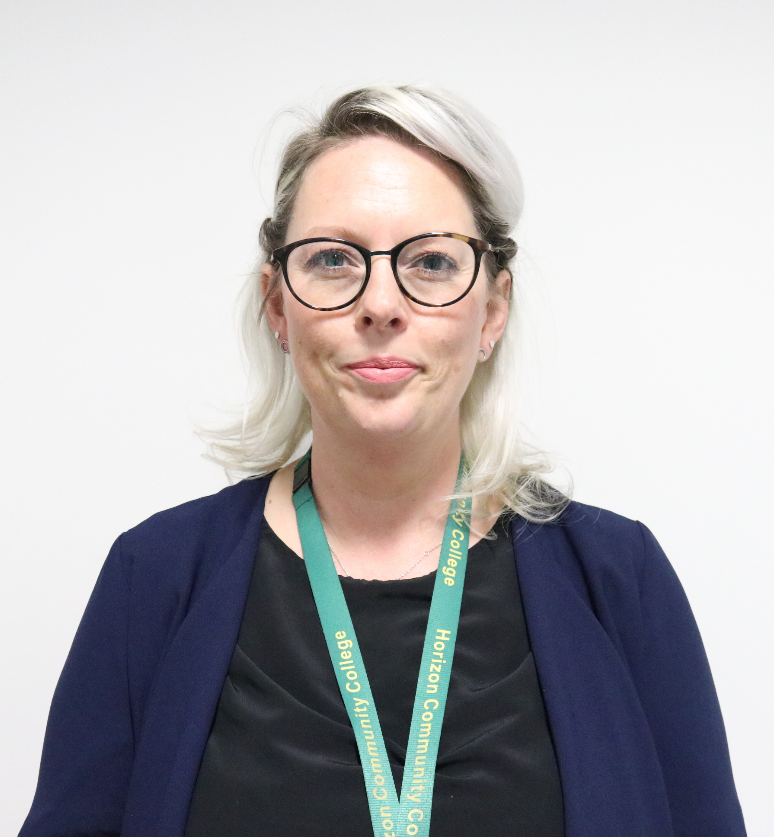 College Day Sept 2022 onwards
Uniform Requirements 2022/2023
Extra Curricular Activities
Y6 Transition Newsletter - May 2022
Y6 Transition Newsletter - June 2022