Developing Positive Role Models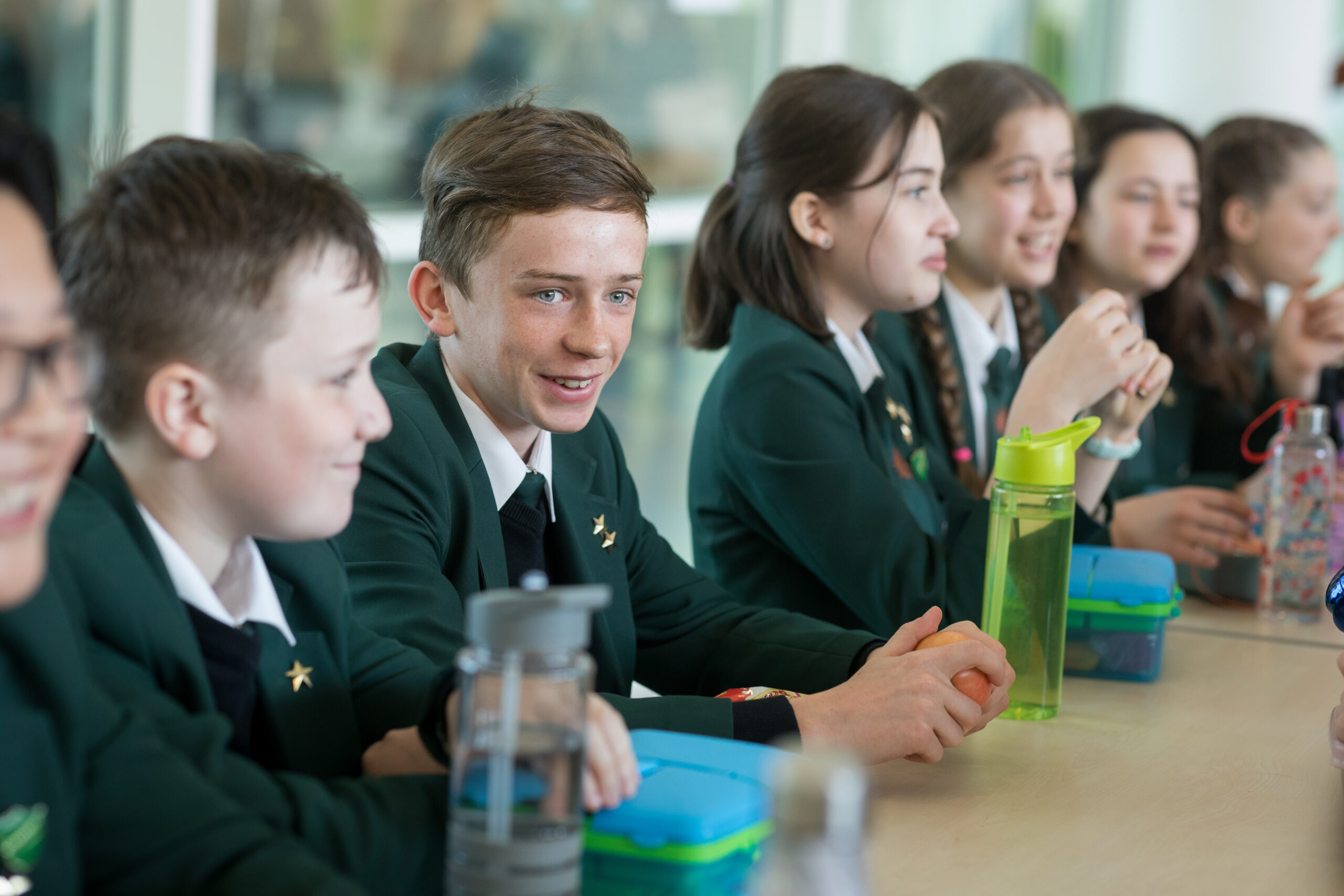 We have the highest expectations of all our students, we expect them to be 'ready to learn' and to become 'positive role models' who display our Core Values in their everyday behaviours. We have five school teams within the College, each responsible for a year group. These teams provide quality support for the students in their care and ensure they both feel safe and are safe. Collectively they drive our expectations for student behaviour and attitudes across college, which include correct uniform, positive conduct, excellent attendance and punctuality and readiness to learn.  
 The College works in partnership with Parents and Carers to promote positive discipline and encourage students to make the right choices. Parental involvement and interest is actively encouraged through communication. (Parentmail, telephone calls, parental meetings and annual Parent Evenings).
We believe raising standards is the collective responsibility of all staff and students at College. Students will be encouraged to uphold high standards and help create a sense of community throughout the school. Staff will consistently seek to adopt a positive approach to student discipline in ensuring a safe and secure environment in which learning can flourish and prosper.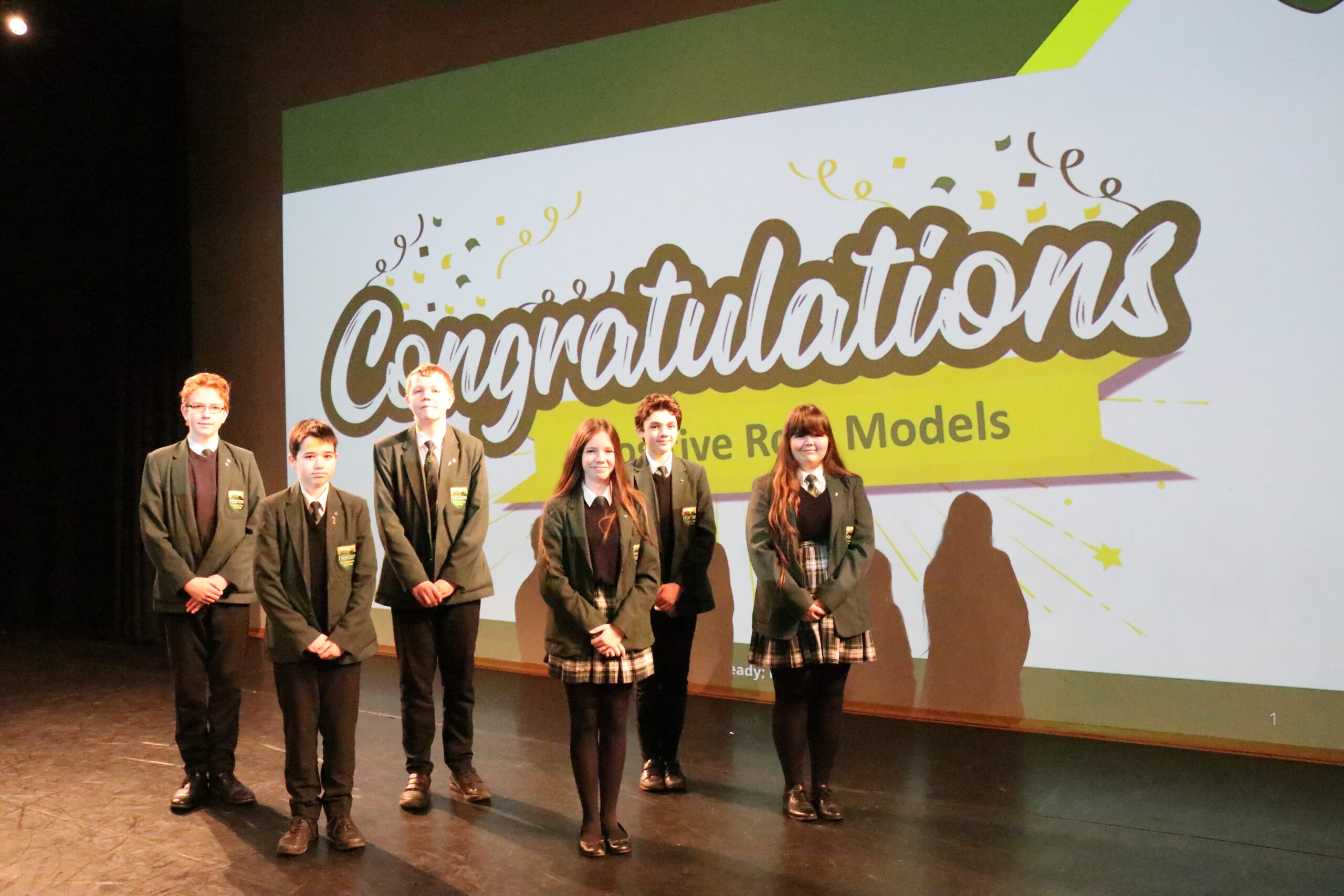 We believe in rewarding effort, recognising achievement and encouraging students to exceed our expectations. We use an extensive range of rewards to acknowledge this.
Behaviour for Learning Policy
College Behaviour for Learning Policy
Character in the Classroom
Students are encouraged to reflect and develop their 'character within the classroom'. This involves students taking ownership and responsibility of their learning, having high expectations of themselves and developing a positive, growth mindset. Each classroom across the College displays a poster with the important characters and qualities that we feel students should aim to demonstrate at every opportunity. All staff are encouraged to promote 'character in the classroom' which in turn supports our ethos of students becoming a 'positive role model'.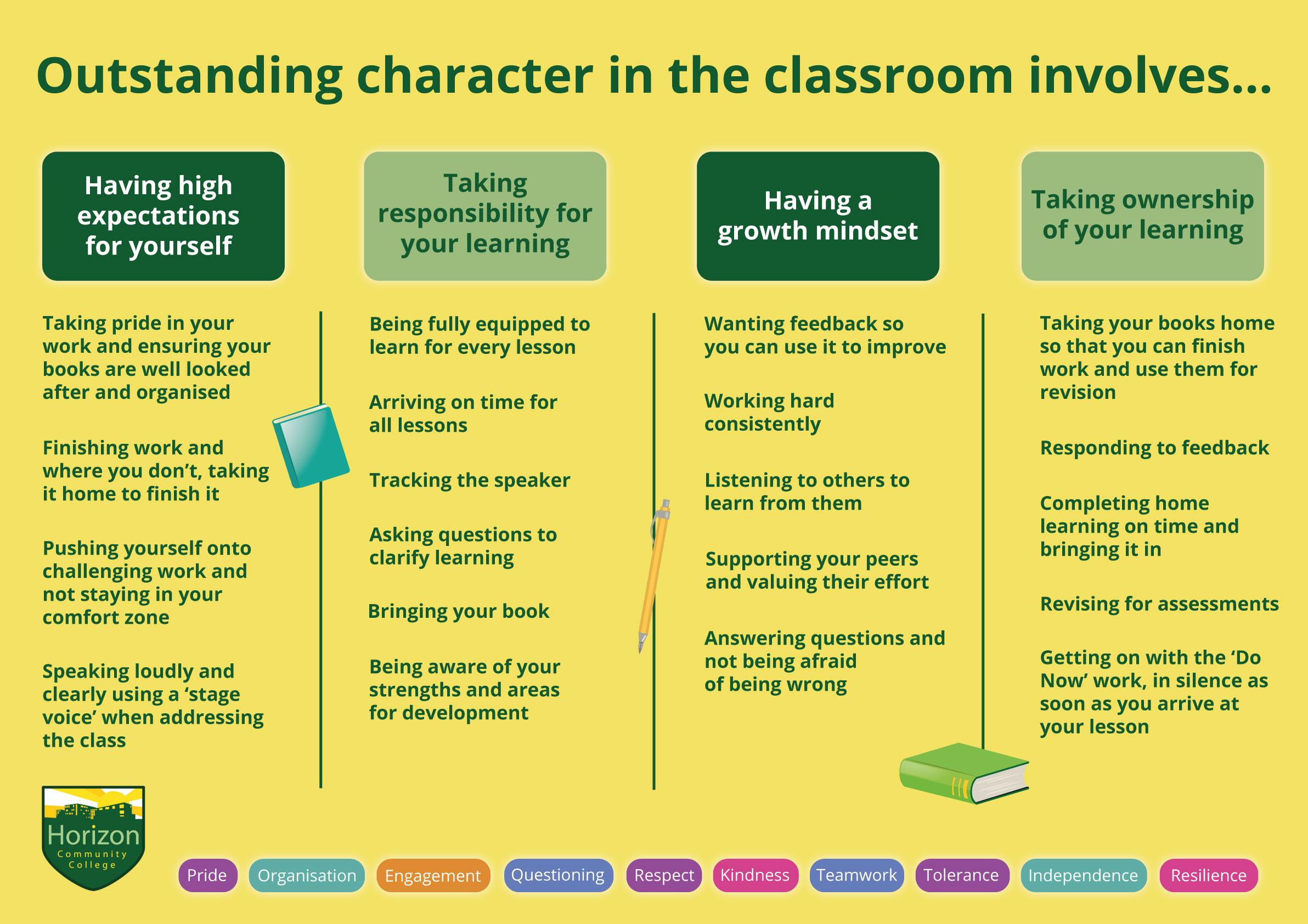 Non-Negotiable Expectations
We expect all students to follow our non- negotiable expectations.
Non - Negotiable Expectations
Horizon Core values are promoted through lessons, form period, assemblies, displays, college website and parents evening. There is a College wide monthly focus which is shared with all staff and students.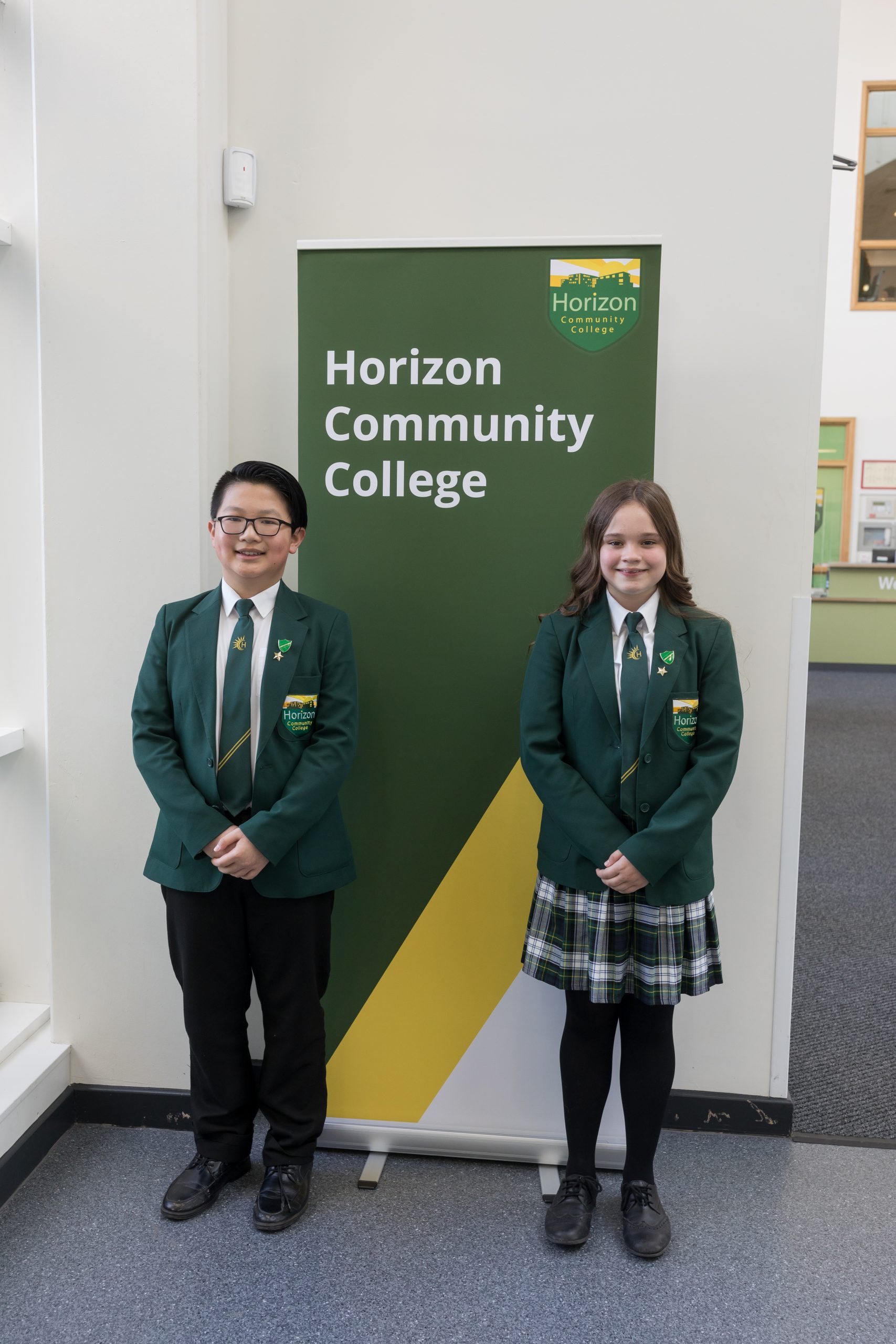 All students are representing the college as soon as they are wearing the College uniform. We expect students to wear their uniform with pride at all times, from when they leave home to arrive at College and until they return home in the evening.